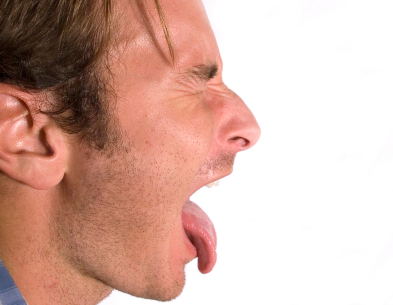 In an ideal world everyone would have enough to eat, a nice place to rest their head, good companions, and enough money for what they need in life. Beer would only contain the flavours that the brewer intended to be there. 'Foreign flavours' would be foreign to such beers. Unfortunately, few have yet mastered the path to Brewing Nirvana. Their beers have flavour defects in one form or another. These can be categorized as off-flavours or taints. In my experience, otherwise knowledgeable beer folk often get a bit confused about what the difference is between an off-flavour and a taint. This short post provides a brief explanation and examples.
Off-flavours
Off-flavours are odours, tastes and mouthfeel characteristics which have been formed in the product or process through chemical or biochemical reactions, sometimes with the involvement of enzymes and / or microorganisms. To an extent, process and product design pre-dispose a product to development of off-flavours and constant vigilance is needed on the part of the brewer to resist this flavour inertia.
Examples of off-flavours include:
Acetaldehyde
Acetic
Astringent
Burnt-rubber
Butyric
Diacetyl
DMS
Ethyl acetate
H2S
Indole
Isovaleric
Lactic
Leathery
Lightstruck
Mercaptan
Mousy
Onion
Oxidized
Papery
Tobacco
4-Vinyl guaiacol
Yeast bite
Taints
Unlike off-flavours, taints are foreign to both the product and process. They come from 'outside', getting into the product via vectors such as liquids, solids and gases.
Examples of taints include:
Alkaline
Bell pepper
Bromoanisole
Bromophenol
Chloroanisole
Chlorocresol
Chlorophenol
Cresol
Earthy
Iodoform
Metallic
Mouldy
In addition to the basics of using good quality raw materials, well maintained and well designed brewing equipment, well thought out recipes and processes, and – of course – skilled, experienced brewers to make your beer, a highly trained taste panel is a great help in the fight against off-flavours and taints. Once tasters have been taught to reliably recognize each of the flavour attributes listed above, eliminating the defect is made so much easier.